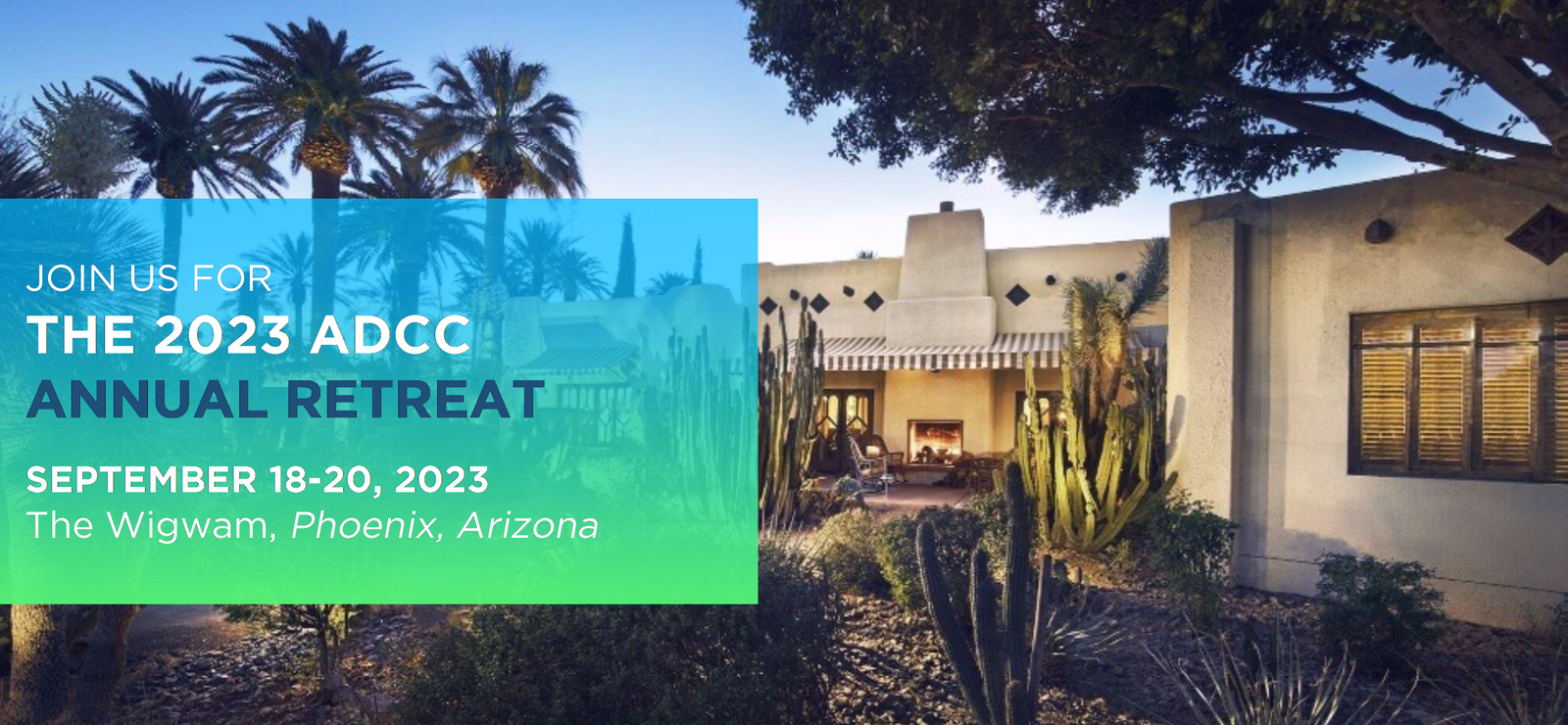 The 2023 ADCC Annual Retreat
ADCC dance competition owners and staff members, special guests and speakers will come together for the 2023 ADCC Annual Retreat, September 18-20 at The Wigwam Resort in Litchfield Park, Arizona, just outside Phoenix.
Themed LEVEL UP, the 2023 gathering will bring members together for a special celebration of our decade as a professional association. Exciting speakers will offer practical solutions, business insight and food for thought all designed to help your company level up. Learn from peers in breakout sessions, explore how to Level Up your social media game with tips and tricks from a seasoned professional, get to know Business Partners and Vendors who can help you streamline your business, save money, or elevate your company's customer service experience to the next level.
In addition to business sessions, there will be ample social opportunities as well: an ADCC ¡Fiesta! Welcome Reception open to all on Monday evening, a special social outing planned for Tuesday night, and of course a fun Wild, Wild West Party on Wednesday to close out the event. This year's Vendor Fair will run Tuesday and Wednesday, September 19 and 20, kicking off with a special tequila tasting on Tuesday, and offering fun raffle prizes both days. New members are invited to attend a New Member Orientation on Sunday, September 17, before the retreat begins.
Hotel Information:
To book your hotel room, please
click here
. ADCC has contracted a special room rate of $199/night for single/double occupancy. The rate does not include an $18 resort fee per night. The special rate ends
August 14, 2023
.
The Annual Retreat Committee has been hard at work planning. Watch this space!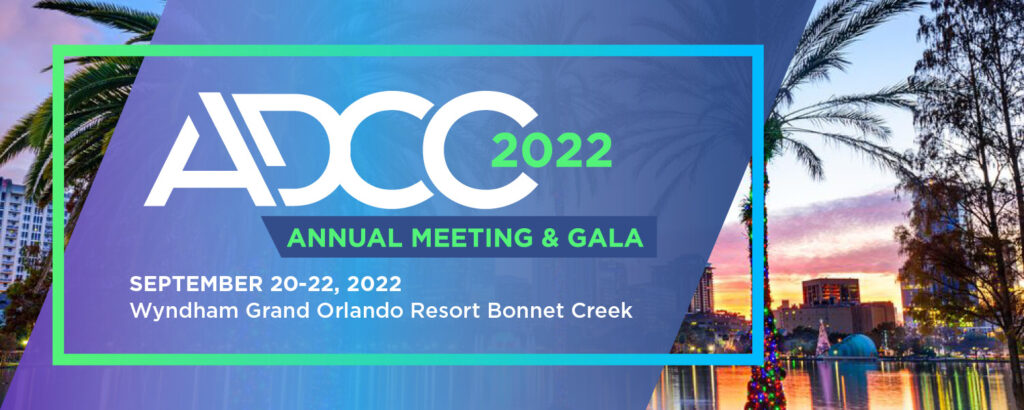 The 2022 Annual Meeting had three main components: Workshops & Professional Development, a Vendor Fair, and Social Events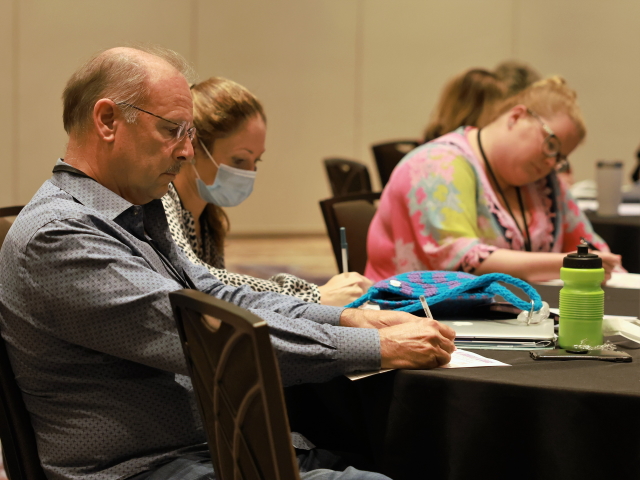 Workshops & Professional Development
Workshop & Professional Development sessions were designed to help competition owners and staff:
Keep current on dance competition industry issues
Expand their business acumen
Network with colleagues
Get inspired, get connected and get industry-focused information not found anywhere else!
The ADCC Vendor Fair helps Members connect with industry-focused companies who can help them save money throughout the competition and convention season. Business Partners & Trade Show Exhibitors this year include ConferenceDirect, Custom Built Awards, DanceBUG, Rose Brand, TourPro Software, and Connect Payment Technologies. Exhibitors also include Media Partners DanceCompetitionHub and Inside Dance magazine.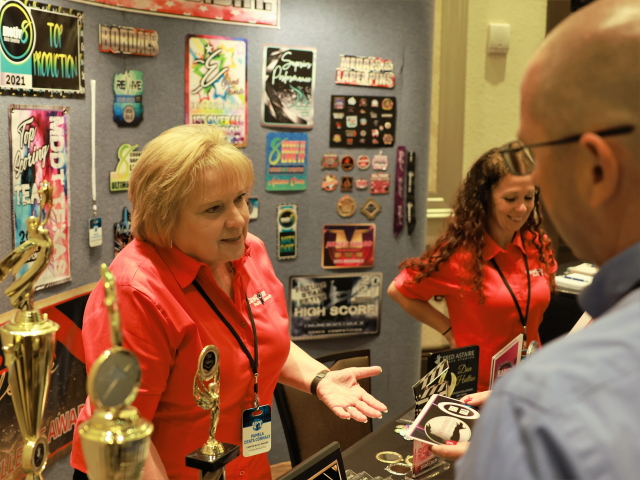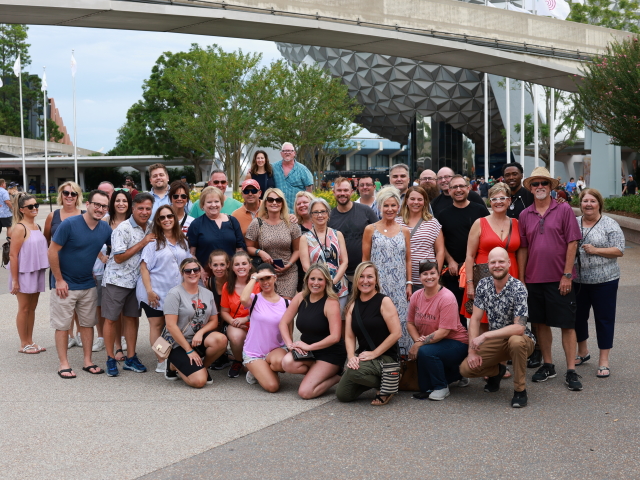 The 2022 Annual Meeting offered many opportunities to get to know and have fun with fellow dance industry professionals, including a Welcome Reception, a fun scavenger hunt, and a Dine Around the World trip to Epcot.
Members had so much fun at Casino Night in 2021 that we brought it back again the following year! The evening included a cocktail hour, a delicious movable feast, musical entertainment, and a chance to roll the dice for 2023!
Exhibitors at our 2022 Vendor Fair included: Business Partners Conference Direct, Custom Built Awards, DanceBUG, Rose Brand, TourPro Software; Trade Show Exhibitors Connect Payment Technologies; and Media Partners DanceCompetitionHub and Inside Dance Magazine. 
2022 Trade Show Exhibitors